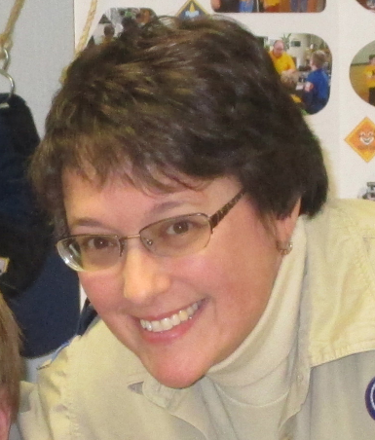 Melissa Dooley
Graphic Designer/Prepress
Melissa was born and raised in Canton, Ohio and attended the University of Dayton to major in Commercial Design. The day before graduating, Melissa accepted a position with CSA, a then newly acquired division of The Lorenz Corporation. Since 1988, Melissa has worked in almost all phases of production, spending time in the warehouse, bindery, sales and service, and the print office. Currently, she is back in prepress, where she spends the majority of her day prepping work for printing and sharing plateroom duties every 3 weeks.
Melissa is married to Rick. They have a son, Chris, who keeps them running and hopefully, young. Her outside hobbies include scrapbooking, volunteering at church and school, and whatever Chris is involved with, especially Boy Scouts and robotics. The family shares their home with 2 spoiled-rotten rescued mutts named Lilly and Mocha.
I worked in the summers while in college at an oil refinery, mostly cutting weeds and cleaning out really yucky storage tanks.

I played the clarinet in grade school, switched to alto saxophone in high school and back to clarinet in college.

I have learned my lesson about puppies. No matter how cute they are, I will NEVER have another puppy!