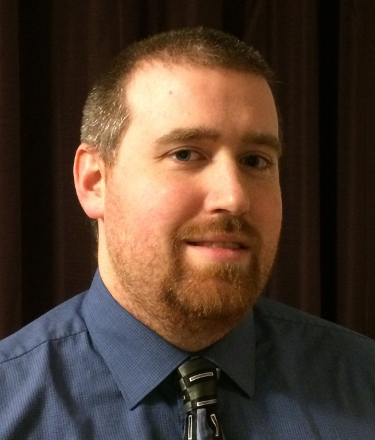 Tim Cooper
Music Publishing Specialist
Originally from South Charleston, West Virginia, Tim began working at Lorenz in July of 2014. He is a doctoral candidate in composition at The Hartt School, where he is currently writing his dissertation, Missa Pro Pace, for chorus and orchestra. He has a Master's degree in Composition and graduate certificate in music theory pedagogy from the University of Tennessee-Knoxville, and a Bachelor's degree in Composition from West Virginia University. Several of his compositions have received regional or national awards, along with performances by the Pittsburgh Symphony Orchestra, Knoxville Symphony Orchestra, Osso String Quartet, and the College Music Society. Tim is a member of ASCAP and Phi Mu Alpha Sinfonia, and lives in the Dayton area with his wife and daughter.
I was a nerd in school. I won statewide awards in Latin and West Virginia history, was a member of Academic Bowl/Quiz Bowl/Math Field Day/Knowledge Master teams, and did all the geeky music things.
I love backpacking, and hope to hike the Appalachian (app-uh-latch-un, thank you very much!) Trail at some point, even if just in short sections at a time.
My wife and I spent our first wedding anniversary moving to Dayton. While it was exciting to move to a new place and start a new job the next day, I can't say it was exactly romantic!