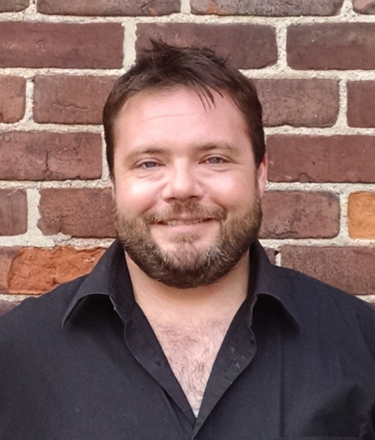 Phil Bradley-Hutchison
Print Engineer and Production Assistant
Phil is a native of Dayton, Ohio. He studied music in college, beginning at Sinclair Community College. In 2010, he graduated with a Bachelor's Degree in Music Performance from Wright State University. He plays trumpet, and previously taught trumpet and brass lessons at Carroll High School and the Dayton Kroc Center.
• I love cooking.
• I play in an Elvis impersonator band.
• Obviously, I enjoy going to concerts. Especially local shows!