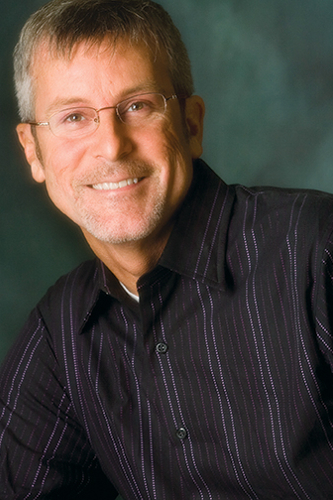 Jay Rouse Joins Lorenz as the Medallion Music Editor
Dayton, Ohio - Aug 1st, 2017
The Lorenz Corporation is thrilled to welcome Jay Rouse as the editor of their newest imprint, Medallion Music. One of the premier choral arrangers in Christian music, Jay brings his many years of experience to the position to develop a strong catalog of modern worship songs and anthems.
"Jay Rouse has been a preeminent and passionate voice in church music for more than two decades," said Kris Kropff, President of Music Publishing at Lorenz. "We're honored to have him and his musical voice as part of the Lorenz family."
In addition to having published over three hundred and fifty compositions and arrangements—including many best-selling a cappella arrangements and a highly recognized hymn series for choir or piano and solo instrument entitled Piano Plus—Jay is a Dove Award winning producer and has logged many hours on the road traveling in the music ministry. He spent over ten years as musical director and accompanist for Sandi Patty. He has also been the primary producer and conductor for all of the choral and instrumental publications from PraiseGathering Music Group and Gaither Music Company over the last two decades.
As the new Medallion Music Editor, he continues to expand his impact on music for church musicians across the nation. He will be providing the creative direction for Medallion Music, working with composers to create music for the church, and producing recordings.
"I am a longtime friend and fan of The Lorenz Corporation," said Jay Rouse. "I am very excited about this opportunity. It is a distinct honor for me to be a part of the legacy of music they have consistently produced for many years."

About Lorenz
The Lorenz Corporation is a music publishing, printing, and distribution company based in Dayton, Ohio. Founded by the Lorenz family in 1890, its seven active imprints release more than 500 publications yearly for choral, keyboard, handbell, and instrumental musicians of a variety of worship traditions and choral and general music teaching resources to foster a lifelong love of music. In 2017, Lorenz acquired Word Music & Church Resources (WMCR), which is among the leading companies providing evangelical church printed music and other products in the world. Lorenz is also the proud printing partner and distributor for Handbell Musicians of America and Santa Barbara Music Publishing. For more information, visit http://www.lorenz.com/.
Back