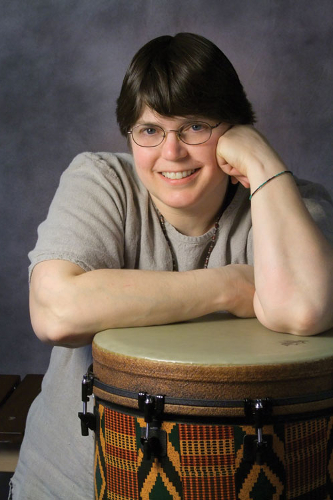 Mari Schay Named Editor of Activate!
Dayton, Ohio - Mar 28th, 2018
Heritage Music Press, an imprint of The Lorenz Corporation, announced today that Mari Schay has been named the editor of Activate!, a magazine written by elementary music teachers for elementary music teachers. Schay is taking over after the previous editor, Jeanette Morgan, stepped down from the role.
Activate! provides teachers with lessons to teach tomorrow and ideas to inspire them over time. As always, it will feature lesson plans that activate students' learning as they sing, play, move, and read. Under Schay's leadership, the magazine will add more articles to activate teacher's learning as well. Each issue will include classical or jazz connections, Kodaly- and Orff-inspired lessons, recorder and Orff ensembles, octavos, movement activities, and strategies for teaching musicianship. One of the biggest changes subscribers will see is the creation of Activate! Online, a site where they can download all the data files and web links from each issue.
"I am excited to continue the great work of previous editors Kris Kropff and Jeanette Morgan with amazing writers like Paul Corbière, Katie Grace Miller, Konnie Saliba, Doug Edwards, Phyllis Thomas, Brian Hiller and Don Dupont, and many more," Schay said.
Schay is the general music teacher at Earl Boyles Elementary School in Portland, Oregon. She has shared her experience with other music teachers as the author of over a dozen books, a state chair for NAfME, a clinician around the country, and now the editor of Activate! Her passion for teaching music to students is sure to be evident in her leadership. Twenty years into her teaching career, Schay still loves the sense of accomplishment the students have when they "get it."
"Though I have heard hundreds of children play 'Hot Cross Buns' on their recorder, it's a first for each one of those kids and that's the wonder of it all," she said.
The August/September 2018 issue will be the first under Schay's leadership, starting the new school year fresh.

About Lorenz
Founded by the Lorenz family in 1890, The Lorenz Corporation is a music publishing, printing, and distribution company based in Dayton, Ohio. Its active imprints release choral and general music teaching resources to foster a lifelong love of music, as well as choral, keyboard, handbell, and instrumental music for a variety of worship traditions. Lorenz is also the proud printing partner and distributor for Handbell Musicians of America and Santa Barbara Music Publishing. For more information, visit www.lorenz.com.
Back