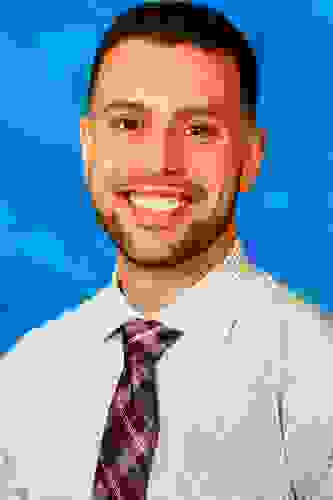 Reuben A. Burrows
Reuben Burrows is a native of Philadelphia, Pennsylvania. He graduated from Towson University with a bachelor's degree in Music Education, and holds a master's degree in Music Education from Shenandoah University. As a choral educator, he seeks to obtain the best tone possible from students using elements of storytelling to evoke emotional expression.
In 2007, Mr. Burrows began his teaching career in Maryland and has taught music both at the elementary and middle school levels. Choral ensembles under his direction receive consistent superior ratings and have earned the attention of The Gazette and The Washington Post for earning First Place in national choral competitions. He has directed the Hyattsville Middle School Creative & Performing Arts Choir since 2010. In 2011 and 2014, he was voted Prince George's County's Favorite Middle School Teacher. In July of 2014, his students performed his first publication—an arrangement of The Star‑Spangled Banner—at a Washington Nationals game and were subsequently asked to do so again the following summer.
Reuben holds affiliations with the National Association for the Advancement of Music Education, American Choral Directors Association, and the Maryland Choral Educators Association.
Shop