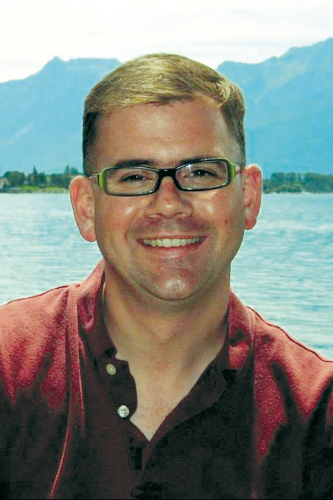 Nolan E Schmit
Nolan E. Schmit earned his B.M.E. with an emphasis in composition from the University of Nebraska‑Lincoln in 1993. He received his M.M. degree from the same institution in 2003.
Mr. Schmit is the two‑time recipient of the Ida M. Vreeland Award for Outstanding Achievement in Composition from the University of Nebraska. He was awarded Teacher of the Year at Orchard Public School in Orchard, Nebraska in 1995 and was the 1998 recipient of the Jack R. Snider Outstanding Young Band Director Award given by the Nebraska State Bandmasters Association. In 1999, Mr. Schmit received the Outstanding Young Music Educator Award from the Nebraska Music Educators Association and was named the 2009–2010 Composer of the Year by the Nebraska Music Teachers Association.
A member of ASCAP and The American Composers Forum, Mr. Schmit serves as a general music specialist at Arnold Elementary School in Lincoln, Nebraska. He is also an adjunct Professor of Music at Doane College in Crete, Nebraska and has the privilege of being the announcer for the University of Nebraska Cornhusker Marching Band.
Mr. Schmit resides in Lincoln with his wife Barb, two daughters, a son, and a calico cat named Claudia.
Browse Publications