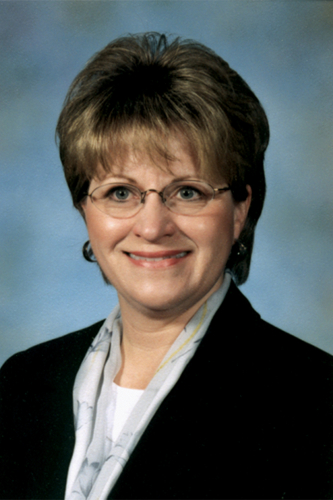 Loretta K Mitchell
Loretta Mitchell teaches elementary general and choral music for the Brainerd (Minnesota) Public Schools. She also serves as the school district's K–12 Music Coordinator. She has taught vocal, instrumental, and general music since 1973. A Phi Beta Kappa, summa cum laude graduate of St. Olaf College, she toured with both the St. Olaf Band and the St. Olaf Choir. Awarded a graduate fellowship, she received a Master of Science degree in Music Education from the University of Illinois at Urbana‑Champaign.
Mrs. Mitchell has been selected Brainerd Teacher of the Year, Minnesota Teacher of Excellence, Minnesota Honor Roll Teacher, and Minnesota Classroom Music Educator of the Year. She has presented workshops and clinics for state music education conferences, administrators, and classroom teachers across the upper midwest. She has held the offices of vice‑president and president of Minnesota Elementary Music Educators K–8, as well as classroom music vice‑president of Minnesota Music Educators Association. She has served on the Commissioner's Task Force for Restructuring Education, the Minnesota Department of Education Elementary Curriculum Rules Change Committee, and the Minnesota Model Learner Outcome Committee.
Mrs. Mitchell's publications include One, Two, Three…Echo Me, Ready‑to‑Use Music Reading Activities Kit, Music Reading Made Simple, Volumes I, II and III, and 101 Bulletin Boards for the Music Classroom. She is a contributing author to several publications including The Primary Teacher's Ready‑to‑Use Activities Program, published by The Center for Applied Research in Education, a subsidiary of Prentice Hall.
Browse Publications