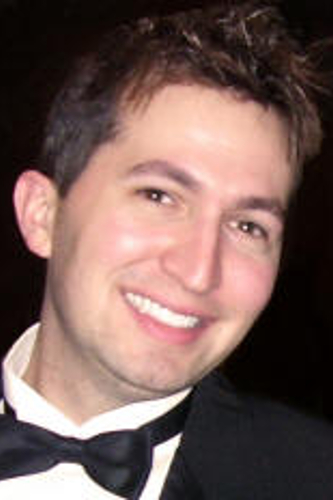 Michael J Glasgow
Michael J. Glasgow is a native of Detroit, and his family still lives in Michigan. An honors graduate from the College of Charleston (SC), Michael holds B.A. degrees in music theory/composition and in journalism. He holds a summa cum laude Master of Church Music degree from Concordia University Wisconsin as the program's first double‑emphasis student, in both choral and handbell music.
Michael has composed four musical plays (two of which premiered in Charleston's Sottile Theatre), as well as numerous original sacred choral, orchestral, and handbell compositions. His setting of the Latin Requiem text premiered on April 8, 2001, with full orchestra and choir, at North Raleigh United Methodist Church, where Michael has served as Minister of Music since 1998. Its ten‑year anniversary presentations on April 10, 2011 received wonderful acclaim.
An active member of the American Composers Forum (ACF); American Choral Directors Association (ACDA); the American Society of Composers, Authors and Publishers (ASCAP); the Fellowship of United Methodists in Music and the Worship Arts (FUMMWA); Handbell Musicians of America; and Mensa; Michael participates in many extracurricular and educational pursuits. He serves as the Bass Section Leader for the North Carolina Master Chorale, the Choral Conductor for the Tar River Orchestra & Chorus (Rocky Mount, NC), and the Music Director of the Oakwood Waits—Raleigh's premiere Christmas‑carol ensemble. He is a dynamic, energizing musician who connects well with people and music, and as such is sought after for conducting engagements throughout the country.
As a composer, Michael keeps busy with commissions and his own projects, and he strives to creatively advance the art of handbell ringing. He was awarded a first prize in the 2006 Soundprint Productions Composition Contest for his original jazz handbell piece, Celerity; as well as first prize in the 2007 Bells of the Sound "Three Ring Circus" Composition Contest for Bumping Noses. His most recent contest win is for Welcome the King, an SATB carol accompanied by solo viola, created for the 2009 VocalEssence "Welcome Christmas" composition contest. Career highlights include conducting the East Texas Handbell Ensemble in ringing his first published handbell piece, Carnivale, at the 2007 AGEHR National Seminar's opening concert in Dallas; as well as conducting the first three annual Anthornis events for advanced ringers in Minneapolis (2008–2010).
Michael is proud to be an integral part in the development of new handbell events, and to serve as the editor for the Handbell Musicians of America Area 3 newsletter, The Bell‑O‑Gram. In his admittedly limited spare time, Michael enjoys weightlifting, yoga, and gourmet cooking. Additional information and samples of Michael's work may be found at www.michaeljglasgow.com.
Browse Publications