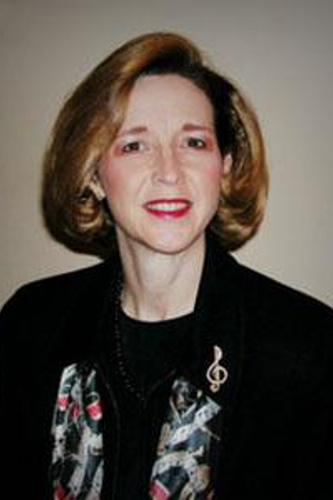 Lynn Shaw Bailey
Innovative, creative and energetic are words that describe this composer, lyricist and writer. A passionate advocate for young people and fine arts education, Lynn Shaw Bailey has implemented countless programs and influenced decision‑makers in ways that have helped thousands to enjoy the benefits of arts education. As co‑founder of a non‑profit organization dedicated to strengthening arts education, Lynn has helped set the standard for effective advocacy initiatives.
But her first love is composing. Her music includes sacred and educational works for adult, youth and children's choirs as well as compositions for piano, organ, handbells, and instrumental ensembles. Lynn is a member of the American Society of Composers, Authors, and Publishers (ASCAP) and has received an annual ASCAP Award for her composing from the ASCAP Standard Awards Panel since 1995.
Lynn studied music at Oklahoma Baptist University. She also studied composition privately with Bob Burroughs and David Schwoebel. In addition, she has degrees in journalism and nursing.
Lynn resides in Douglasville, Georgia with her husband, their teenage sons, Paul and Mark. They are members of First Baptist Church of Lithia Springs. She has been an active member of the music programs for over twenty years. She currently directs the Young Musicians Choir, comprised of over fifty fourth through sixth graders, serves as the backup organist and pianist, and plays flute in the church orchestra.
Browse Publications