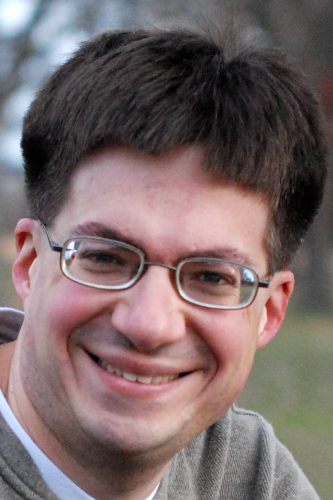 Jason W Krug
Jason W. Krug is a native of Indianapolis, Indiana. He graduated from the Massachusetts Institute of Technology in 2000 with a degree in Music. He is currently a freelance composer, arranger, and clinician. He also has several private piano students, and has extensively accompanied school choirs, musicals, and private voice and instrumental students.
His handbell career began in 2001 when he began ringing with and arranging music for the Wagner Memorial Bell Choir at Irvington United Methodist Church, and in 2005, he took over as the choir's director. Since his first publication in 2006, he's published over 100 compositions and arrangements. His pieces have been featured at numerous festivals and workshops, including HMA's Distinctly Bronze East and Distinctly Bronze West. In addition to his composing, he has also been guest conductor at several handbell festivals, including the Capital Area Young Ringers Festival, Kokomo Handbell Festival, Georgia Spring Festival, New Mexico Spring Ring, and Area 1 High School Ring out. He has also published several piano pieces, as well as string orchestra and solo violin arrangements.
Jason lives in Indianapolis with his wife Ellen, his son Daniel, and his feline creative consultants Marcus and Susan. For more information on Jason, visit him on the web at www.jasonwkrug.com.
Browse Publications