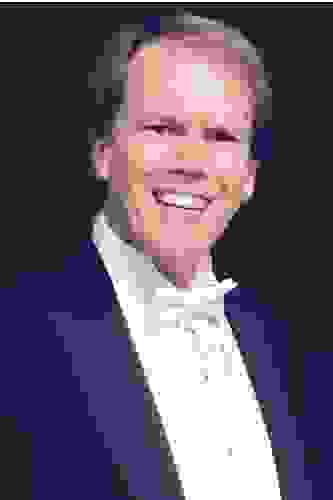 Pepper Choplin
Pepper Choplin is a full time composer, conductor, and humorist. He has gained a reputation as one of the most creative writers in church music today. Beginning his music training at the age of four, Pepper grew up singing and playing piano, trumpet, guitar, and banjo. With a Bachelor of Music degree from the University of North Carolina at Greensboro, he went on to earn a Master of Music degree in composition from Southwestern Baptist Theological Seminary in Fort Worth, Texas.
With a diverse musical background, Choplin composes incorporates varied styles such as folk, gospel, classical, and jazz. His published works include more than 230 anthems for church and school choirs, thirteen church cantatas, and one book of piano compositions. His anthems consistently appear in the top‑seller lists of publishers and distributors. Since 1991, his choral music has sold several million copies. Choplin travels to many churches and conferences to share his compositions, to conduct, and to entertain. Beyond his choral music, Choplin has produced two humorous CDs and an inspirational recording. In his solo concerts, he moves audiences with his powerful ballads and his zany humor.
Currently, Choplin attends Greystone Baptist Church in Raleigh, North Carolina, where he served as music minister for twenty‑two years. There in his hometown, Choplin has conducted several mass performances of his Easter and Christmas cantatas in Meymandi Auditorium (home to the NC Symphony) with more than two hundred voices and full orchestra.
His website is www.pepperchoplin.com.
Browse Publications