Lorenz Publishing
Monday, July 10th
National Association of Pastoral Musicians Convention
Cincinnati, OH
Heritage Music Press
Thursday, July 20th
TCDA National Conference
San Antonio, TX
Visit our booth to check out the newest choral music from Heritage Music Press at the 2017 TCDA Convention between Thursday, July 20, and Saturday, July 22.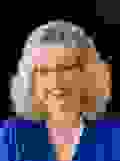 Mary McDonald
Saturday, July 29th
Sacred Choral Reading Session
Sponsor: Senseney Music
Wichita, KS
Join Mary McDonald for a reading session filled with sacred choral music on Saturday, July 29, from 9:00am to 12:30pm. Sing and listen to dozens of new titles to find new material for your choir.