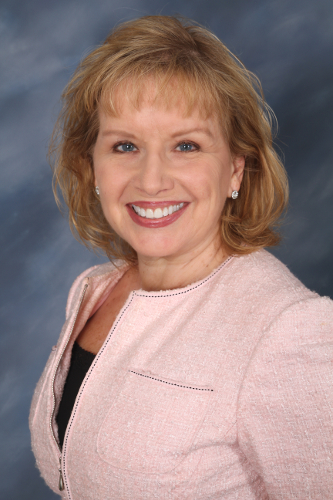 Patti Drennan
Patti Drennan earned a Bachelor of Music Education degree at Oklahoma State University and a Masters of Music Education degree at the University of Oklahoma. She taught Choral Music for twenty‑eight years in Norman Public Schools, the first twenty years at West Mid‑High School, where she was voted "Teacher of the Year," and eight years at Norman High School where she directed four choirs which consistently received Superior (First place) ratings. In 2004, she was awarded the coveted "Director of Distinction Award" given yearly by the Oklahoma Choral Directors Association.
An active composer and arranger, Patti has over 400 choral octavos published with Shawnee Press, Lorenz, Alfred Publishing, Hope Publishing, Hal Leonard, and other major publishers. She has served as a clinician for school and church workshops in nineteen states, four times in Canada, and has presented four sessions at the Texas Music Educators Convention. She has been guest director at numerous church "Composer Weekends" and has had a composition from "Sing for the Cure" performed at Carnegie Hall. She has been an adjudicator for choral contests in Oklahoma, Arkansas, and Kansas.
Patti retired from teaching in 2004 in order to compose and stay active as a clinician and workshop presenter. For almost ten years she served as Music and Worship Arts Director at First Baptist Church, Norman. She is married and has two grown children; Emily, a musical theater performer in New York City, and Adam, a financial analyst in Dallas, Texas. Patti now spends her time performing and recording with her daughter, Emily, with RoxSteady Music and in several symphonic performances. In addition, she continues writing, arranging, and leading music reading sessions for publishers and composer weekends for numerous churches throughout the United States.
>
Visit Patti's website at www.pattidrennan.com.
Browse Publications