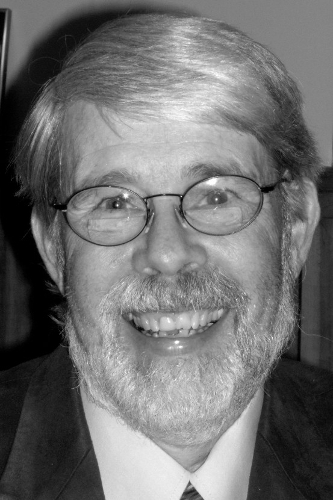 Chester L Alwes
Chester L. Alwes received his baccalaureate degree in music from Hanover College (IN) in 1969, a Masters degree in Sacred Music from Union Theological Seminary (NY) in 1971, and a Doctorate of Musical Arts in Choral Conducting and Literature from the University of Illinois at Urbana‑Champaign, received in 1982.
Mr. Alwes has taught at the College of Wooster (OH) from 1973–77, the University of Rochester/Eastman School of Music (NY) from 1980–82, and at the University of Illinois, from 1982 to the present. His responsibilities at Illinois include teaching two graduate‑level courses in the history of choral literature, conducting the University of Illinois Concert Choir, serving as Graduate Advisor for all graduate students in Choral Music, chairing numerous Doctoral committees and advising over thirty dissertations. He has also served as conductor of the Oratorio Society, guest conductor of the University of Illinois Symphony, the U. of I. Chamber Orchestra, Illinois Summer Youth Music's Senior Chorus, and guest conductor for a number of graduate vocal recitals. His contributions to the education of graduate students at U. of I. was recognized by receipt of the award for "Excellence in Mentoring Graduate Students" awarded in 2000.
Outside the University, Mr. Alwes has served as Music Director at Grace Lutheran Church (ELCA) in Champaign since 1983 and, in 1996, co‑founded and became music director of the Baroque Artists of Champaign‑Urbana (BACH), with whom he has given over forty‑five concerts of instrumental and choral music from the Baroque era.
Mr. Alwes is the composer of over one hundred compositions, the majority being choral works. In addition to his compositions, Mr. Alwes is a prolific editor of early music and the author of articles on various aspects of choral music and published his text book, A History of Western Music in 2007.
Mr. Alwes is the father of three sons and the proud father of two grandsons. He resides in Mahomet, IL, with his wife, Marlys Scarbrough.
Browse Publications