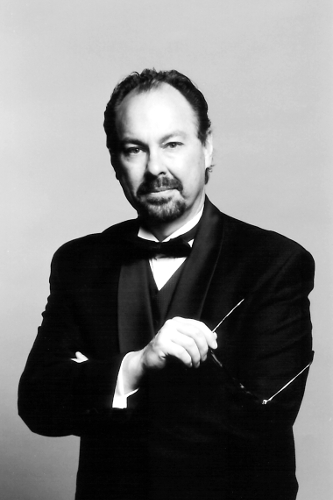 Timothy W Sharp
Tim Sharp conducts the Rhodes Singers, MasterSingers, and teaches Conducting and African American Music. In 2004–2005 Sharp was on sabbatical leave as Visiting Fellow at Clare Hall, Cambridge University, where he researched 18th‑century Moravian music and singing as a Lay Clerk in the King's Voices, King's College, Cambridge.
Sharp is author of Precision Conducting, Achieving Choral Blend and Balance, Precision Conducting: Anthology (Roger Dean), contributing author to Up Front! Becoming the Complete Choral Conductor (E.C. Schirmer), and Collaborative Creativity (Free Association). He has also composer numerous extended choral works and anthems.
Sharp writes the "Hallelujah!" column for Choral Journal, and served on the editorial board since 1991. He is on the Research and Publications Committee for the American Choral Directors Association (ACDA). His research is published in the Moravian Music Journal, Choral Journal, the International Musicological Society, and the Society for Education, Music, and Psychology Research. Recent professional presentations include ACDA Conventions, SEMPRE, the International Musicological Society, Moravian Music Foundation, The Blues Foundation, and College Music Society.
Sharp has conducted the Rhodes Singers and MasterSingers Chorale in performances at Carnegie Hall (The Choral Cycles of Morten Lauridsen, June 14, 2004), St. Mark's Cathedral (Venice), Church of St. Ambrose (Milan), International Church Music Festival with David Willcocks (Bern), Cannon Center, Germantown Performing Arts Center, Orpheum Theater (Memphis), and in performances with the Memphis Symphony Orchestra and Opera Memphis. He was recently awarded the Ostrander Award for "Best Musical Direction" for the McCoy Theatre production of Puccini's Gianni Schicci. He has choral credits on Glen Campbell's Grammy nominated and Dove Award winning recording "A Glen Campbell Christmas," and has conducted and worked in performance with recording artists Twila Paris, Don Potter, and Michael Kelly Blanchard.
Sharp received his degrees from The School of Church Music (Louisville, KY) and Belmont University (Nashville, TN), and has studied at the Aspen Music School (Aspen, CO), Harvard University (Cambridge, MA), Cambridge University (Cambridge, UK), and through a Rotary Foundation Scholarship throughout schools in Belgium.
Browse Publications