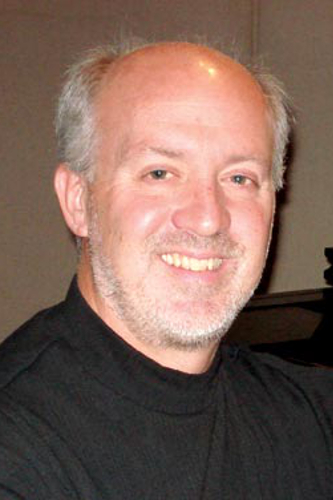 Scott Foss
Scott Foss, well known as a choral conductor and clinician, received his Bachelor of Music Education degree from the University of Wisconsin and almost immediately began a dual career in education and the music industry.
After a brief tenure as a high school choral educator, Scott returned to the University of Wisconsin as the director of the Wisconsin Singers, a vocal jazz and show choir group, which performed throughout the United States and Mexico during his eleven years.
Scott has had a very successful career in the music industry, spending twelve years at Ward‑Brodt Music, a large retail sheet music dealer in Madison, Wisconsin. As general manager he enthusiastically guided Ward‑Brodt through a dramatic growth spurt in the sheet music department, and his stature and notoriety grew throughout the industry as well.
Scott is currently the Director of Music at the First United Methodist Church in Madison.
Scott and his wife, acclaimed mezzo‑soprano and voice teacher Kitt Reuter‑Foss, live in a suburb of Madison, Wisconsin. Their two grown daughters, Alli and Erika, are talented Broadway singers/dancers.
Browse Publications