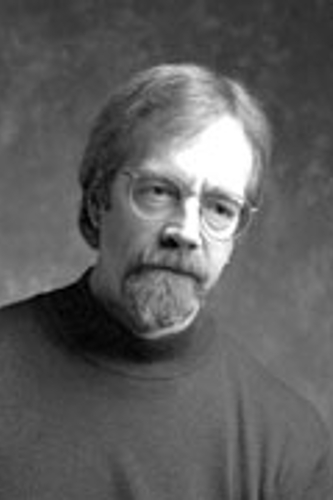 JAC Redford
J.A.C. Redford is an accomplished composer of concert, chamber, and choral music; film and television scores; and music for the theater. His works have been performed by Cantus, The Debussy Trio, Los Angeles Chamber Singers, Los Angeles Master Chorale, St. Martin's Chamber Choir, Utah Chamber Artists, and Utah Symphony. He has been featured on programs at the Kennedy Center in Washington D.C., St. Peter's Basilica in Rome, the Dorothy Chandler Pavilion in Los Angeles, and at London's Royal Albert Hall.
Redford has written the scores for more than three dozen feature films, TV movies, and TV miniseries, including The Trip to Bountiful, Oliver & Company, Newsies, The Mighty Ducks II, The Mighty Ducks III, What the Deaf Man Heard, and Mama Flora's Family. He has composed the music for nearly 500 episodes of series television, including multiple seasons of Coach and St. Elsewhere (for which he received Emmy® nominations).
His incidental music has been heard in theatrical productions at the Matrix Theater in Los Angeles and South Coast Repertory Theater in Costa Mesa, California, as well as on the American Playhouse series on PBS. Two of his musical comedies are published by Anchorage Press and performed frequently across North America.
Collaborating with other artists, Redford has orchestrated, arranged, or conducted for Academy Award®‑winning composers James Horner, Alan Menken, and Rachel Portman, as well as for Terence Blanchard, Danny Elfman, Mark Isham, Marc Shaiman, and Cirque du Soleil's Benoit Jutras, on projects including The Little Mermaid, The Nightmare Before Christmas, and The Perfect Storm. He has written for and recorded with Grammy Award®‑winning artists Joshua Bell, Steven Curtis Chapman, and Bonnie Raitt.
He has produced, arranged, and conducted music for the Los Angeles Master Chorale and served as a consultant for the Sundance Film Institute, a teacher in the Artists‑in‑Schools program for the National Endowment for the Arts, a guest lecturer at USC and UCLA, and on the Music Branch Executive Committees for the Academy of Motion Picture Arts and Sciences and the Academy of Television Arts and Sciences.
Redford is the author of Welcome All Wonders: A Composer's Journey, published by Baker Books. His many recordings include two collections of his choral music, Evening Wind and Eternity Shut in a Span, both on Clarion Records.
Browse Publications