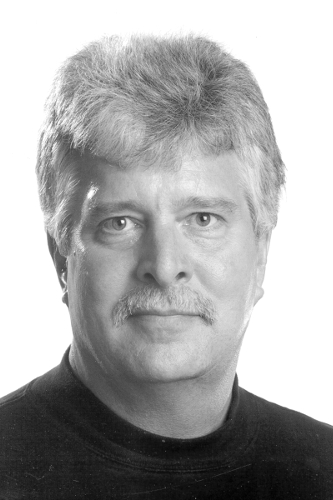 Fred Sturm
Fred Sturm is the Director of Jazz and Improvisational Music at the Lawrence University Conservatory of Music in Appleton, Wisconsin. He serves as guest conductor of professional jazz ensembles and radio orchestras in Germany, Italy, Denmark, Sweden, and Norway; as director of university jazz ensembles and high school all‑state jazz bands throughout the U.S.; as clinician at national educational conferences and festivals; as composer‑in‑residence for school and university music programs; as co‑owner of Tritone Jazz Fantasy Camps; and as composition/arranging resource team representative for the International Association for Jazz Education.
Fred's compositions and arrangements have been performed by jazz ensembles, symphony orchestras, wind ensembles, and chamber groups worldwide, featuring renowned artists Bobby McFerrin, Wynton Marsalis, Bob Brookmeyer, Clark Terry, Phil Woods, and Broadway Phantom of the Opera star Davis Gaines. His works are published by Lorenz Heritage JazzWorks, Universal Edition, Sierra Music Publications, Kendor, Warner Brothers/Alfred Music, Advance Music, Ensemble Publications, Really Good Music, and UNC Jazz Press, have been issued on Concord Jazz, RCA, hrMedia, and Warner Brothers Records, and received a 1997 Grammy Award nomination. His nine "inning" baseball symphony Forever Spring is currently touring American orchestras with The Baseball Music Project under the auspices of the Baseball Hall of Fame. Migrations, Fred's two hour suite featuring twenty‑three indigenous songs from twenty‑one countries, was premiered by vocalist Bobby McFerrin and the NDR Big Band in Germany in 2007 and will tour Europe in the summer of 2008.
Fred was the 2003 recipient of the ASCAP/IAJE Commission In Honor of Quincy Jones, a prize granted annually to one established jazz composer of international prominence. He has received grants from the National Endowment for the Arts, Meet the Composer, the National Academy of Recording Arts and Sciences, the Howard Hanson Institute for American Music, and the Lila Wallace/Reader's Digest Fund. His texts, Changes Over Time: The Evolution of Jazz Arranging, Kenny Wheeler: Collected Works on ECM, and Maria Schneider: Evanescence are published by Advance Music (Germany) and Universal Edition (Vienna), and his teaching concept titled All Ears: Improvisation, Aural Training, and the Creative Process is used by educators in numerous schools.
Fred served as Professor and Chair of Jazz Studies and Contemporary Media at the Eastman School of Music in New York from 1991 to 2002, where he directed the internationally acclaimed Eastman Jazz Ensemble, conducted the seventy‑piece Eastman Studio Orchestra, and coordinated the Eastman jazz composition and arranging program. During his university teaching career, Downbeat Magazine has cited his ensembles as the finest in the United States and Canada nine times. He studied at Lawrence, Eastman, and the University of North Texas, and was a founding member of the jazz nonet Matrix. He received the University Award for Excellence in Teaching at Lawrence in 2005.
You can visit his site at www.fredsturm.com.
Browse Publications